The I Believe in Art is now open. Let the bidding begin!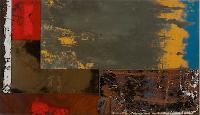 Aspen Community School is auctioning off 90+ original and unique artworks by celebrated contemporary artists and the art collection of The Little Nell.
Pre-register now and then bid on extraordinary art to benefit an extraordinary public charter school!
Thanks to the generosity of the artists and sponsors, 100% of proceeds will benefit the school and will be matched dollar-for-dollar by the State of Colorado.
Artists include:
Thomas W. Benton, Ferenc (Franz) Berko, Doug Casebeer, Isa Catto, Mark Cesark, Kris Cox, Jody Guralnick, Karl Hollinger, Nancy Lovendahl, and Christopher Martin, as well as Caio Fonseca, Robert Kelly and Anstis Lundy, from the art collection of The Little Nell, and:
Diana Baker, Dylan Balderson, Dorothea Bent,  H.P. Bloomer, Connie Borup, Bob Boylan, Weston Boyles, Tori Mitas Campisi, Michele Cardamone, Jon Carmel, Richard (Dick) Carter, K Rhynus Cesark, Steven Colby, Tania Dibbs, Dave Durrance, Juliana Forbes, Hilary Forsyth, Eddie Friedman, Anne Goldberg, Barbara Groh, Sam Harvey, Bayard Hollins, Alex Irvin, Colleen Clare Irvin, Deborah Jones, Tom Judd, John Kelly, Ross Kribbs, Christina Kruger, Rae Lampe, Brook LeVan, Michael Lipkin, Bryan Long, Shelly Safir Marolt, Laurie McBride, Pete McBride, Sunni McBride, Ric McClain, Ric Morrison, Erica Balderson Murray, Takashi Nakazato, Trace Nichols, Sarah Forbes Peterson, Missy Prudden, Sara Ransford, Glenn Rappaport, Hunt Rettig, Andrew Roberts-Gray, Harmony Scott, Matt Smith, Allison Stewart, Harry Teague, Michael Tullio, John Van Alstine, Katie Van Alstine, Theodore Waddell, Lara Whitley
Aspen Community School – Auction Items – BiddingForGood Fundraising Auction.